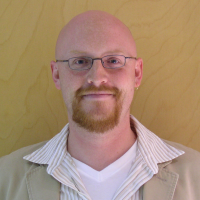 Brief Curriculum Vitae
Education
BA, Philosophy
University of California, Berkeley
MSc, History and Philosophy of Science
London School of Economics
Areas of Specialization: Philosophy of Biology, Philosophy of Science
Areas of Competence: Early Analytic Philosophy, Epistemology, Bioethics
Dissertation: "Pragmatic Essentialism"
Courses Taught
Understanding Scientific Change
Introduction to Philosophy of Biology
Courses Assisted
Philosophy of Mind
Introduction to Philosophy
Introduction to Philosophy of Science
Philosophy of Law
Appraising Scientific Reasoning
Bioethics
Publications
"Oversimplification: a reply to White," Analysis 68.2 (April 2008), 161-168.
Hamilton, Andrew, Haber, Matthew and Smith, Nathan Robert "Social Insects and the Individuality Thesis: Cohesion and the Colony as a Selectable Individual." In Organization of Insect Societies: From Genome to Sociocomplexity. J. Gadau and J. Fewell, eds. Harvard University Press, February, 2009.
"Goals, Heuristics, and Why the Science Matters" (Essay review of William Wimsatt, 2007, Re-engineering Philosophy for Limited Beings: Piecewise Approximations to Reality. Cambridge, MA: Harvard University Press.) Metascience 17 (November 2008), 397-405.